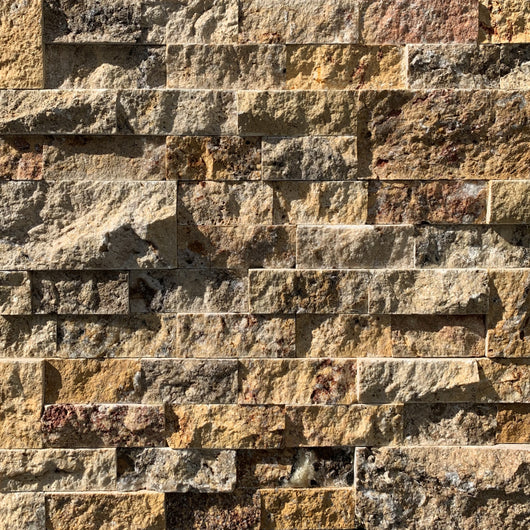 Tuscany Scabos (Group 6)
Regular price $13.50 Sale
Our Scabos ledger panels are composed of all natural stone that are obtained from stone quarries to fulfill that natural stone look for your landscaping needs.
Specifications
Ledger Panel Size: 6"x24"
Corner Ledger Size: 6"x18"x6"
Also available in Corner pieces. 

Coverage: 1 Piece = 1 Square Foot
Colors: Mild Brown tones, gold
Variation: Medium/High
Material: Split face travertine Stone
Weight: 12 lbs. =1 Piece
 Ledger panels & corners sold by the square foot
Note: Stone may not be submerge into water.